Who is behind the DRI?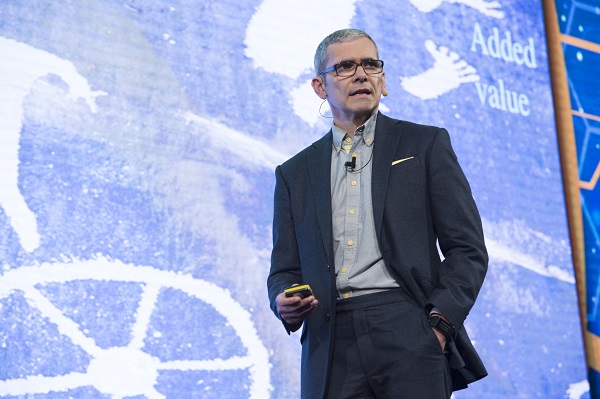 The DRI service was founded by Ade McCormack, managing director of Auridian Consulting Ltd *.
Ade is very well qualified in this respect. Here is a little background on him:
He is a former technologist who today advises business leaders on how to prepare their organisations and their people for the digital age
He has worked in well over thirty countries across many sectors and with hundreds of organisations ( a selection of which are listed below)
He has had opinion columns in the Financial Times and CIO magazine on digital leadership and has been a judge in the CIO 100
He has lectured at MIT Sloan School of Management on digital leadership
He has well over thirty five years of experience at the sharp end of business and technology

BTW He has a degree in Astrophysics and has worked for the European Space Agency

He has written six books on digital matters. These include:

The IT Value Stack: A boardroom guide to IT leadership.
The e-Skills Manifesto: A call to arms **
IT Demystified: The IT handbook for digital leaders
Beyond Nine to Five: Your career guide for the digital age
Attention Dynamics: High personal performance in the digital age
Biz 4.0: An anthropological blueprint for business in the digital age.
** This book was written for the European Commission.
Ade's take on digital is very refreshing. He mixes business and technology, with biology, anthropology and cognitive science. The DRI educational programmes are not your usual industrial era content, just embellished with references to AI, blockchain and IoT. You and your people will be uplifted by the strong messages that play to our natural tendencies.
You can find out more about Ade by:
Here is a sample list of organisations Ade has worked with:
Accenture, Adecco, Adobe, Aegon, Allen and Overy, Aruba Networks, AT Kearney
Barclays Capital, British Airways, BT
Carlson, Canada Life, Cisco, Citigroup, Credit Suisse
Dell, Digital Europe, Dorling Kindersley
Electrolux, Eton College, European Commission, EY
Financial Times
Gartner, GE, Goldman Sachs, GSK
Henley Business School, Hewlett Packard Enterprise, HSBC
IBM, IDG, Imperial College, Intel
John Wiley, JP Morgan
Manpower, McKinsey & Co, Microsoft, MIT Sloan School of Management
News UK, Nomura, Nutanix
Oracle
Prudential, PWC
Randstad, RingCentral, Roche
Siemens, Sony, Splunk
T-Mobile, T-Systems
VMWare, Vodafone
Workday
* Auridian Consulting Ltd. was founded in 1996 by Ade. It originally focused on demystifying IT for business people. Today, it is primarily the legal entity through which Ade conducts business.
Other popular questions: