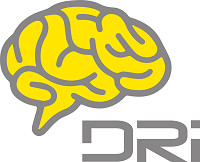 Why is the DRI needed?
Organisations built in the industrial era are not designed to cope with the increasing uncertainty and volatility of the digital age. Most business leaders are starting to realise that, but few are taking action.

We believe this is because they do not understand the extent of the changes taking place. In some cases, they have been misinformed on how they need to transform. They believe that sprinkling emerging technologies across their 'factory' model is adequate preparation to thrive in the digital age. They conflate digitalisation with digital transformation.

In any case, many leaders are not acting, perhaps hoping that digital disruption will not hit their organisation; at least not under their watch. The staff too are naturally wondering what the future holds for them, now that the robots and 'algos' have arrived. Anxiety at all levels of the organisation is causing cognitive drainage. So not only is the organisation unprepared for disruption, it's capacity to prepare for it is eroding.

The DRI was created to address this existential reality. It recognises that organisations with something to lose do not want to risk losing it. So we have created an approach that both protects your organisation's existing assets and eliminates the corrosive corporate anxiety, whilst preparing it to thrive under the most volatile and unknowable future.

Best of all, to achieve this we draw upon our natural human tendencies. Tendencies that have served us well over many millennia. This approach has been tested extensively in the harshest of environments.

BTW Pick any upward trending organisation today, most of them post-industrial, but not all, and you will see the principles underpinning the DRI's approach in action.
Other popular questions: