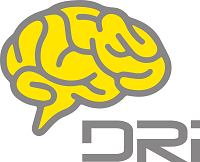 How does the DRI work?
Two main programmes
Firstly, the aim of the DRI is to help leaders and their people thrive in the digital age. To this end the DRI comprises two learning programmes, one for leaders (Business Transformation Programme)) and one for the staff (Personal Transformation Programme).
Click here to find out more about the programmes.
These programmes cannot be purchased via the website. Once you contact us and we are both comfortable that your organisation will benefit from these programmes, we will enrol your people onto the programmes. It's very straightforward. They will then be able to access the content at their convenience.
As you will see below, you have various options in respect of learning more about the DRI.
Not sure?
If you are unsure whether these programmes are suitable for your organisation, you have some options:
Can I buy from the website?
Individuals can purchase the following modules directly from the DRI website:
Again, the Digital Transformation Accelerator can be 'purchased' (it's free) via the DRI website.
The programmes detailed above cannot be purchased via the DRI website.
It's a delicate matter
We understand that transforming your organisation to thrive in the digital age is a strategically critical endeavour. Thus, you need to be very careful in respect of how you go about it and who you choose to support your journey. As you can see, we have structured he DRI to enable you to become familiar and comfortable with our service before committing to involving us in your transformation.
Once you are comfortable with our approach, contact us to discuss your plans.